Ramkumar Krishnan
Chief Technology Officer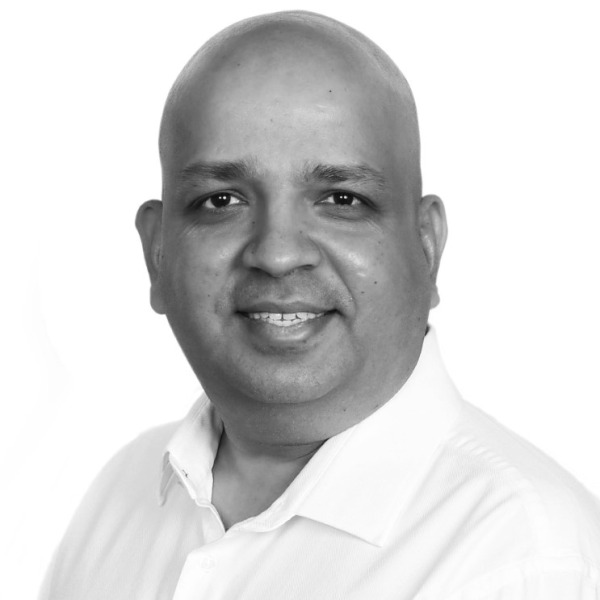 Ram leads the technology and engineering group at BrightNight and brings over two decades of education, leadership and expertise in the areas of renewable energy generation, energy storage, and conversion technologies. Prior to joining BrightNight, Ram was President and CTO at NantEnergy (formerly Fluidic), where he led the product and R&D teams for over 11 years in the development of the game-changing rechargeable and long duration metal air energy storage technology. During his time, the company shipped and operated more than 3,000 battery systems around the world as well as launched hybrid energy storage products combining Li-ion with long duration energy storage solutions. Before NantEnergy, Ram worked on technology development at the Motorola Energy Labs developing portable fuel cells, solid state batteries and dye-sensitized solar cells. Ram has built diverse teams and launched products involving thermal, mechanical, electronics and software systems. He has helped raise capital, build strategic partnerships as well as acquisitions in the clean energy space.
Ram recently served as a board member of the California Energy Storage Association and also has been on the advisory boards of multiple energy companies. Ram has been recognized as one of the "Top 50 Leaders in Energy Storage and Microgrids" by India Energy Storage Association in 2017. His leadership has helped to receive numerous awards including 2015 Global Cleantech 100, 2013 IEEE Small Company of the Year, and Bloomberg New Energy Finance "New Energy Pioneers 2017." He has also published a variety of journal articles on topics including nanotechnology and electrochemistry.
Ram holds a Ph.D in Materials Science from the Massachusetts Institute of Technology and a Masters in Chemical Engineering from the University of Florida. In his spare time, Ram loves to travel, hike, bike, play piano and jam music with his two kids.