News
BrightNight Named a Top US Startup by LinkedIn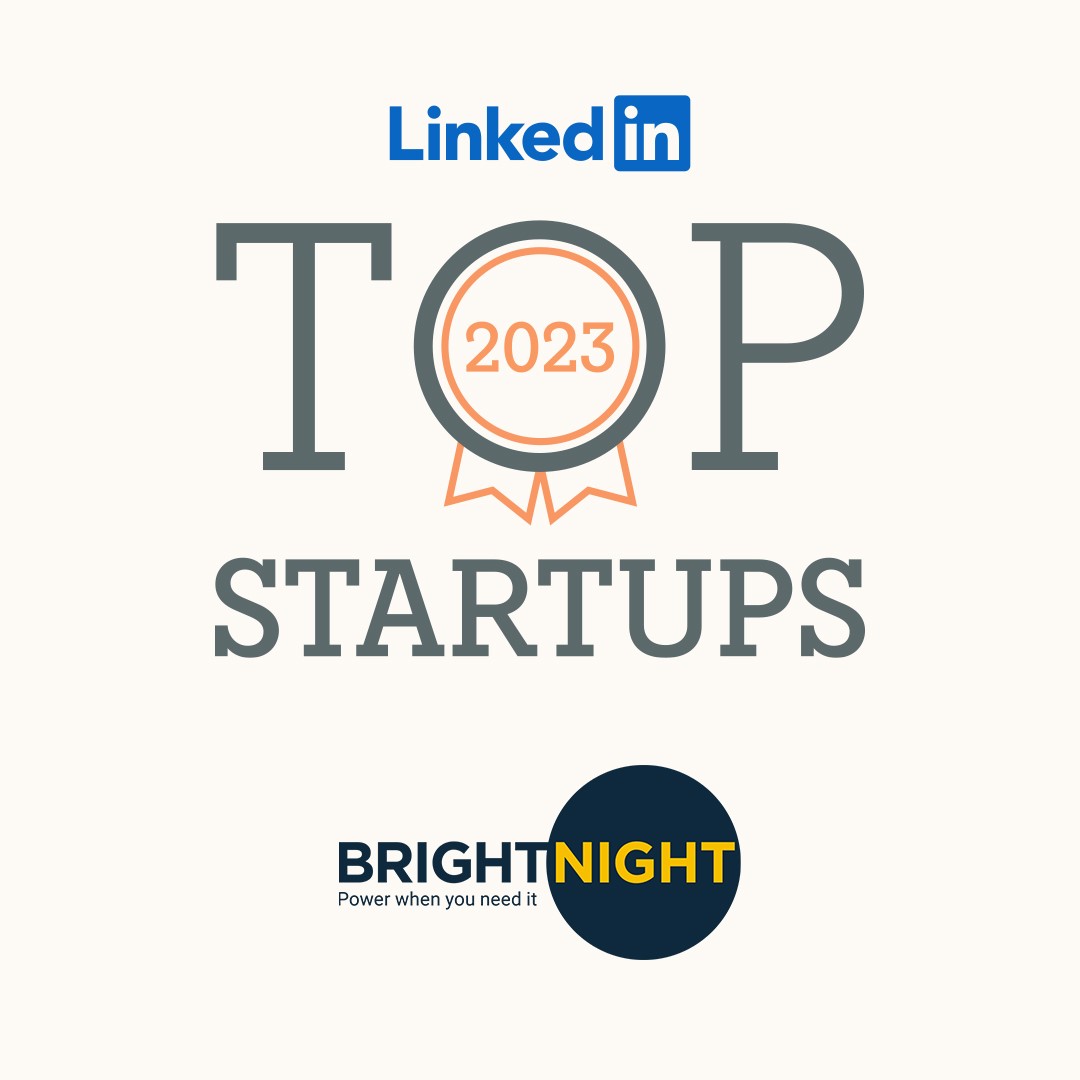 September 27, 2023, West Palm Beach, FL – BrightNight, the next-generation global renewable power producer built to deliver clean and dispatchable solutions, was named a Top Startup in thereport published by the LinkedIn Corporation today.
According to LinkedIn, the "annual LinkedIn Top Startups list is the resource to find the startups to pay attention to right now, featuring 50 U.S. companies that are rising to the challenges of the moment and continuing to innovate, gain attention and attract top talent". LinkedIn measures startups based on growth, engagement, job interest and attraction of top talent. Companies that have been recognized in this category in recent years include Lyft, Robinhood, Rivian, Neuralink, DoorDash, Discord, Peloton, Coinbase, and other household brands.
Since the day it was founded, BrightNight has been rapidly expanding its renewable power portfolio, which today includes over 70 projects across 22 U.S. states and in four countries in Asia-Pacific capable of generating 38 gigawatts of clean, dispatchable power. The company is backed by Founder Martin Hermann as well as institutional investors to the tune of over $1 billion.
BrightNight leverages its AI-powered, proprietary software platform that uses the power of data science to identify a tailored, system-level approach for every customer. This platform's ability to optimize every project means BrightNight's customers can expect the highest-value project at the lowest cost. BrightNight's renewable power customers include  large-scale utilities and corporations in the US and globally, such as Rivian, Southwest Public Power Agency, Louisville Gas and Electric Company and Kentucky Utilities Company.
"We are proud that our team's dedication, innovation, and commitment to delivering clean, sustainable power have been recognized by the world's premier business networking platform," BrightNight CEO Martin Hermann said. "BrightNight is the first global, integrated renewable power company purpose-built to provide utility, commercial and industrial customers with clean, dispatchable power solutions. Our industry-first, AI-powered proprietary software platform allows us to quickly expand our portfolio of world-leading projects that provide unique dispatchable renewable capacity solutions to customers in the United States and Asia-Pacific.
We see this award as a validation of BrightNight's world-changing potential. Since BrightNight'sinception, we've prioritized attracting top industry talent and building a constellation of outstanding experts, and the results of that strategy are evident in our company's recognition today. It is a testament to BrightNight's leadership and vision that LinkedIn has recognized ourability to attract the industry's best and brightest, often joining us from companies identified by LinkedIn as industry leaders. Together, we are making the decarbonization of power generation a reality on a global scale, and the significance of our work will only continue to grow."
For the full list of LinkedIn Top Startups 2023, please visit https://www.linkedin.com/pulse/linkedin-top-startups-2023-50-us-companies-rise-linkedin-news-cn13e
About BrightNight
BrightNight is the first global renewable integrated power company designed to provide utility and commercial and industrial customers with clean, dispatchable renewable power solutions. BrightNight works with customers across the U.S. and Asia Pacific to design, develop, and operate safe, reliable, large-scale renewable power projects optimized to better manage the intermittent nature of renewable energy. Its deep customer engagement process, team of proven power experts, and industry-leading solutions enable customers to overcome challenging energy sustainability standards, rapidly changing grid dynamics, and the transition away from fossil fuel generation.
To learn more, visit: www.brightnightpower.com
For media inquiries, please contact russell@brightnightpower.com