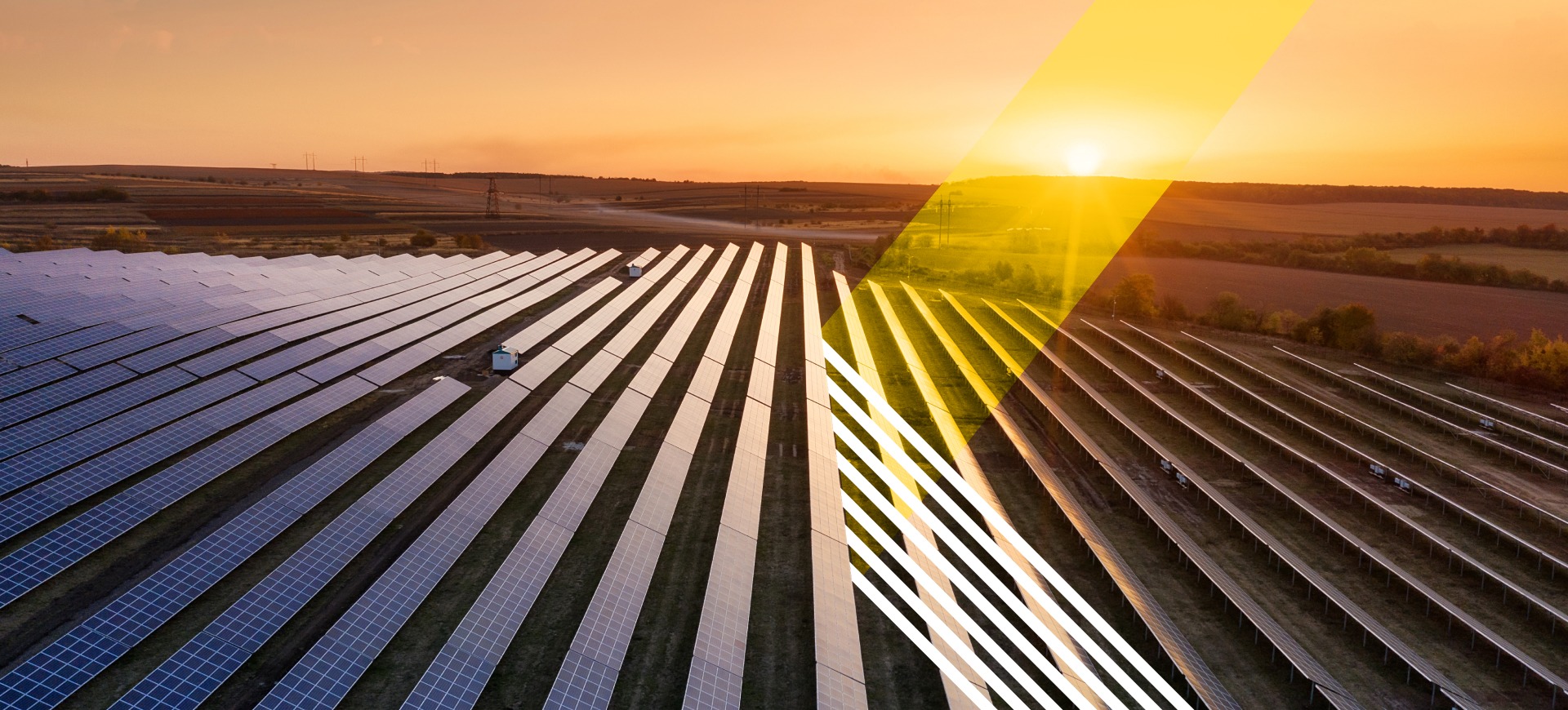 The BrightNight Box Canyon Project
Industry leading solar solution with unmatched dispatchability
The BrightNight Box Canyon project, located in Pinal County, Arizona is an exceptional opportunity to procure power from a solar system. This 300-megawatts solar project features a hybrid design optimized by BrightNight's proprietary software to maximize performance and deliver the highest-value project at the lowest cost to our customers.
BrightNight specializes in the development, design, construction, and the operation of hybrid, dispatchable power systems designed to overcome the limitations of intermittent renewable energy. Our customers rely on BrightNight to reach their sustainability goals with industry leading experience, commitment to safety, and unmatched reliability.
Up to 300-megawatts

Of clean renewable energy

$47.1M

In total economic investment from construction activity

$134.6M

In economic activity over 35 years

150-300

Jobs created during construction

3-7

Long-term O&M careers
Connecting the Box Canyon Solar Project to local electric customers
To deliver renewable power to local electric customers, the Box Canyon project is filing an application for a Certificate of Environmental Compatibility (CEC) for a 7-mile, 230-kilovolt (kV) gen-tie transmission line and substation dedicated exclusively to the planned Box Canyon solar generation facility. The gen-tie will connect the new substation, at the Solar facility, to local Pinal County electrical districts and other public power agencies in Arizona at the existing SRP Abel Substation in the Town of Florence.
The addition of the infrastructure will:
Facilitate the delivery of renewable power to local electrical customers
Invest in new energy infrastructure to increase grid reliability and resiliency
Utilize the existing substation infrastructure to deliver renewable power generated at the Box Canyon Solar facility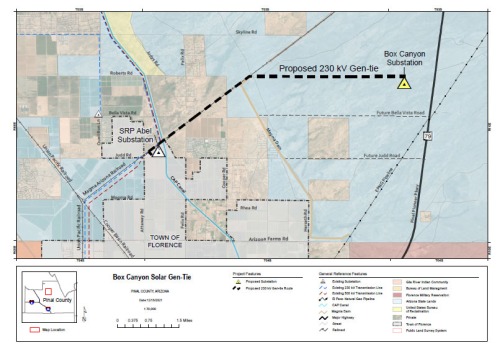 We go beyond the standard renewable power project.
The Box Canyon project is a model of baseload renewable power. At over 900,000 MWh of projected annual production, our project will provide a remarkable amount of clean energy over its lifetime.
One year of Box Canyon Clean Power is equal to:
Local homes and businesses supplied with clean power

77,299

Metric tons of CO2 removed from the environment

641,893

Pounds of Coal not burning

+709M
We are committed to sustainable infrastructure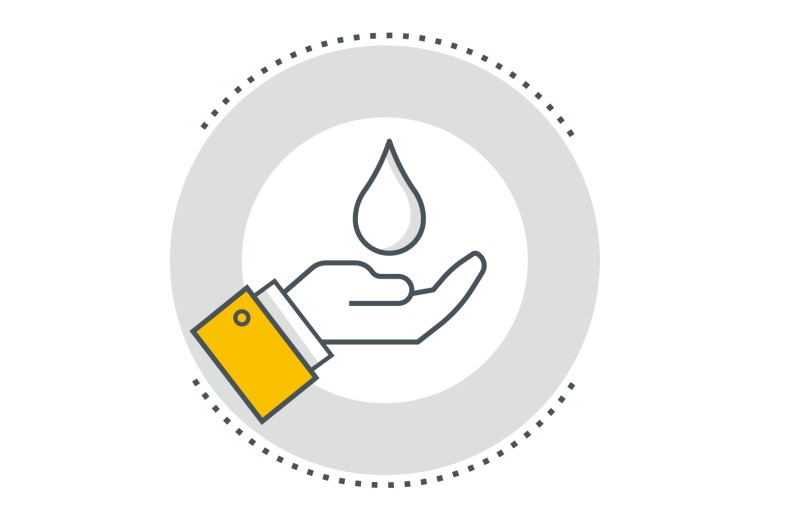 Low Water Use
Solar electricity is a smart choice for water conservation; this form of electricity generation requires minimal water use for occasional module cleaning.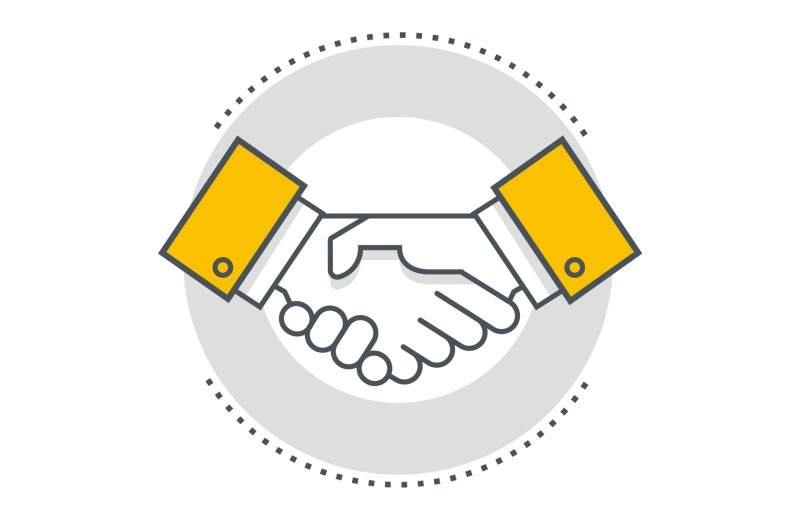 Partnerships Incoming
BrightNight is partnering with local groups to use plants from the site to restore fire-damaged natural spaces in the region with more partnership announcements in the coming months.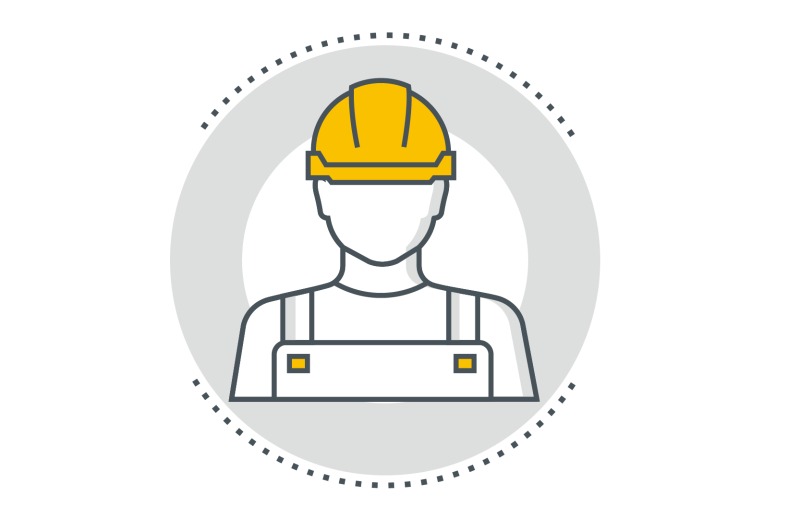 Construction Starting Soon
The Box Canyon Project will begin construction December 2023. The construction is expected to take 12-18 months to complete.
Project FAQs
Thanks to exciting renewable energy adoption across the United States, most people are familiar with the benefits of solar power. But how it's developed, constructed, and maintained is complex. We've compiled a few FAQs to help address your questions.
Talk to the Box Canyon Project team
We'll be updating this page with upcoming local meetings and project developments. In the meantime, you can always talk with a member of our Box Canyon team. Whether you have a question, concern, or suggestion, we want to hear from you.
Contact

Ron Kiecana

Chief Development Officer

Contact

Erik Ellis

Vice President

Contact

Maribeth Sawchuk

Vice President of Communications