Industry leading solar + storage
The Hop Hill Renewable Power Project
Solar power and agriculture working together to bring value to Benton county
The BrightNight Hop Hill Renewable Power Project is currently under development in Benton County, Washington. This exciting project will provide 500-megawatts (MW) of renewable solar energy and 500MW of battery storage. The combination of these two renewable energy technologies will result in high-value, dispatchable capacity, which is capable of economically replacing retiring coal powered generation, improving grid reliability, complementing local hydro and nuclear resources to meet growing regional energy needs.
$253M

In tax revenue over the life of the project

250-300 jobs

Created during construction

3-5

Long-term O&M careers

5,000 acres

Co-located productive grazing land

Dual-use site

Sheep to graze freely on land shared with the solar farm
Hear what the Benton County community is saying about
the Hop Hill Solar + Storage Project
Project Features
BrightNight renewable power projects have many features beyond the clean renewable power they produce. Communities and landowners across the United States are positioning themselves as renewable power partners and enjoying the broad benefits of renewable power investments. Key project features include:
Low Cost Reliable Energy. Renewable power provides low cost and dispatchable energy near the Columbia River's Northwest hub to compliment existing hydro and nuclear resources and help meet the region's growing electrical needs. The production of renewable power also helps insulate electricity users from price volatility; our electricity generation is reliable and not subject to the same market influences as other types of energy sources.
Avoid Expensive and Lengthy Infrastructure Projects. Renewable power projects utilize existing electrical infrastructure more wisely to reduce customer energy costs, minimize the need to build new large transmission lines throughout the region, and deliver energy to end customers in the near term instead of waiting for 10–15-years for transmission projects to be built in order to bring power from far away generation.
Minimizing Natural Resource Impacts while Maximizing Community Benefits. Build on non-irrigated low productivity disturbed grazing land outside of high value habitat areas while generating long-term economic benefits.
Maintain Productive Nature of Land. Construct a project that help creates a new standard for Washington solar energy in which PV generation and agricultural production can work in concert with each other instead of conflict
Good Neighbors. Renewable power project make for great neighbors.  Our projects are free of air emissions, odor,  and health hazards. They produce minimal noise and have a low impact on county services. And perhaps most importantly, BrightNight is the long-term owner-operator of its projects which means we'll be on hand to support our project communities for the life of the project.
Watch our Hop Hill video!
Learn how we're helping set the new standard for renewable power generation in Washington State.
We're confident in our ability to deliver clean renewable power to the Benton County community while respecting the cultural landscape of the region. At Hop Hill, we began with an expansive site search that ultimately led us to a project site that has low visual impact and is ideal for agrivoltaics. Co-locating renewable power generation with agricultural processes can take many forms. But at Hop Hill the site is ideally suited for grazing sheep. Welcoming these happy hungry animals onto our project site will improve the productivity of the land and sustainably maintain vegetation. In addition to these agricultural benefits, the Hop Hill project will improve local grid reliability, attract new industry to the region, and bring jobs and tax benefits to the county's residents. You can learn more about the BrightNight approach to the Hop Hill project by watching our video.
---
We are committed to sustainable infrastructure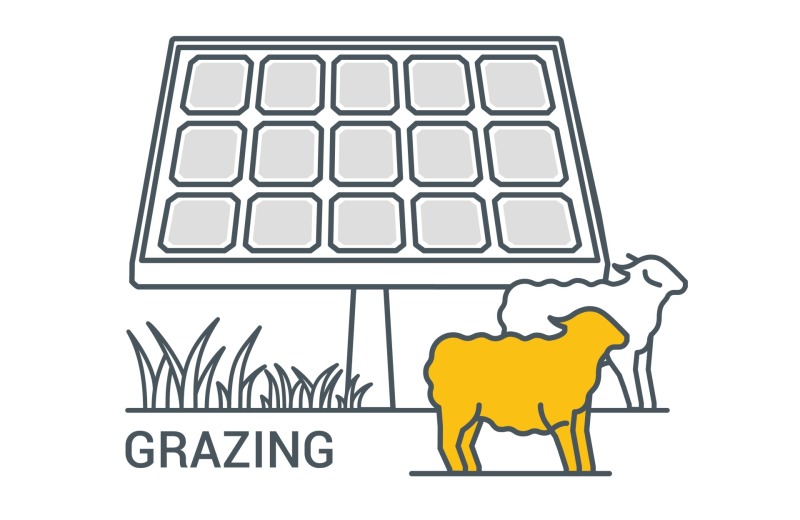 Agrivoltaics
A solar farm combined with a traditional agricultural activity, such as grazing, is referred to as "agrivoltaics." Sheep grazing maintains productive land and reduces vegetation management costs. Also, sheep are solar friendly; in fact, they enjoy the shade from our solar panels!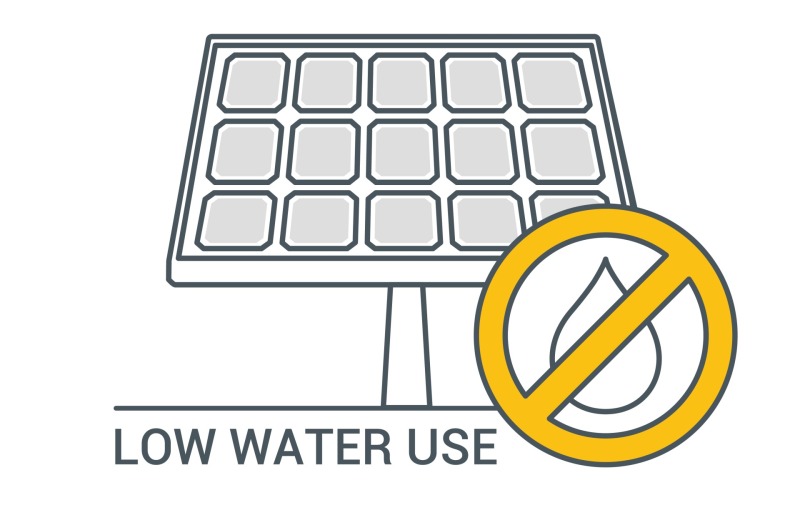 Low Water Impact
Solar + storage electricity is a smart choice for water conservation; this form of electricity generation requires minimal water use for occasional module cleaning.
Want to learn more?
---
Project FAQs
Thanks to exciting renewable energy adoption across the United States, most people are familiar with the benefits of solar power. But how it's developed, constructed, and maintained is complex. We've compiled a few FAQs to help address your questions.
---
The BrightNight Hop Hill Team
If you have questions, feedback, or just want to meet the team, we'd be happy to hear from you!
Contact

Chris Wissel-Tyson

Vice President of Development

Contact

Margaret Nolan

Manager of Development

Contact

Maribeth Sawchuk

Vice President of Communications